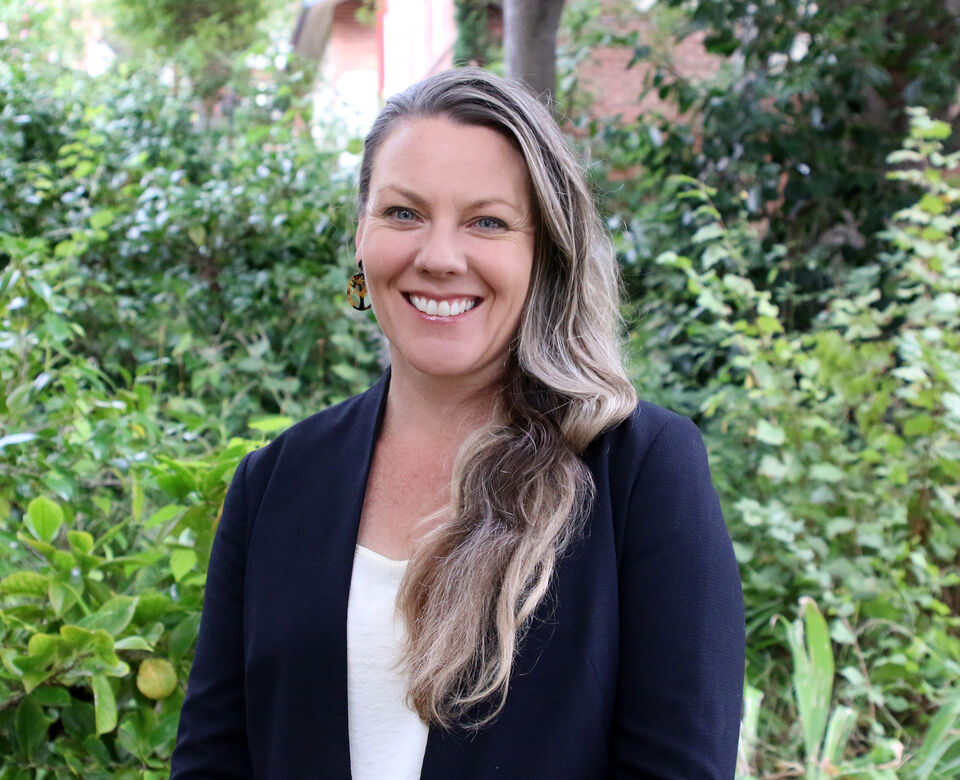 Allison Williamson
HPE Coordinator / Lumina 9 Coordinator / Teacher
In her childhood, Alli spent most of her life upside down. This paired with her love of adventure and the outdoors took her to California for a gap year in which she taught gymnastics, outdoor education and had hopes of becoming a stuntwoman. On relocating back to Australia she set aside her "stunt career" to become the next best thing… a teacher! Alli completed her bachelor of Education at the Queensland University of Technology in 2002.
Alli then travelled and worked across diverse settings in multiple locations ranging from St. Aidan's Anglican Girls' School in Brisbane to Plashet Girls' School in London. Alli has taught artistic gymnastics along with a wide range of subjects, from prep through to year 12 in both the public and private sectors of Queensland and Tasmania. The common thread between all settings is Alli's love of seeing others develop their sense of self through activating their strengths to achieve their potential.
Alli's passion in leadership and performance led her to doing her coaching qualification with the Neuroleadership group in 2008 which positioned her to set up her own coaching practice focused on supporting beginning teachers and a range of athletes and professionals motivated to optimise their skills and wellbeing while she took a sabbatical from formal teaching to raise her two beautiful girls.
In 2016 Alli started to feel a changing appetite around wellbeing within schools and potentially the cusp of a pyridine shift towards honouring the fact that while wellbeing is important in and of itself, it also has a direct link to performance outcomes for both students and staff alike. With that in mind Alli started to seek out brave leaders who were willing to commit to wellbeing priorities and support them in building cultures of wellbeing for their schools.
In 2019 Alli completed her Masters of Positive Psychology from the University of Melbourne and she hopes to weave this experience into her daily teaching practice and to support the pastoral care and positive education priorities at Fahan.
Alli says "It's a privilege to belong to this caring and aspirational community and to work with the beautiful people within it. My hope is to support the students in my care to know their strengths, find their true north and be daring enough to reach for it with both hands".